Monday, 22 March 2010
October 2009 Newsletter - Fashion Tips for Over 40
Dear Clients and Friends!
Each week, I get e-mails from women (and men) of all ages asking me for fashion tips and tricks.  One of the most challenging fashion ages are for women who are over 40  - many ask how to dress for the changes that are occurring. At this point, bodies are in transition, lifestyles are changing; you may be becoming empty nesters, divorcing, starting new jobs and so on…the trick to remember is that you can be just as sexy and vital looking as your younger counterparts.  It just takes looking at your wardrobe and beauty habits with a critical eye and finding what works for you.
As your body is changing, so must your clothes.   Your body is physiologically changing, from thinning hair to ruddier, duller skin, and the key to dealing with these changes is to refresh your look with new products that work for what your skin is going through now, and to go through a style evolution' to learn to dress for your new assets.  It's important to remember that you can't always hang onto what worked before and must learn what works now.
I know that the main challenge you face is finding wearable, modern clothes to fit your lifestyle, budget and figure.  Shoes and bags are the quickest way to update your look. Women over 40 need to learn how to adapt trends that will work for them and their own defined personal style. 
Fashion Tips for Over 40
Don't dress too young. The worst thing you can do is to dress younger than you are.  It makes you look older.
No miniskirts, regardless of how great your legs are.
Skip baggy clothes and look for pieces that give you shape.
Don't pick colors from color charts; experiment by trying on different colors when you go shopping.  You'll know it when you see it instantly.
Trendy is no longer attractive so don't worry about the trend of the moment.  Instead, you should find a print or a bold piece of jewelry and develop a signature look.  (Pros may tout fashion now as being ageless, but that's no consolation when you have to pick through racks of miniskirts and low-rise jeans to find styles you love).
Keeping up with trends can be even more difficult because many fashion magazines ignore women over a certain age the key is to find your new signature' style so you don't waste time or money shopping for things that don't work for your body, shape, coloring and so on.
Watch your handbag: it is usually a dead giveaway to your age. Have some fun with your handbag choice by trying colors (red), fabrics and different shapes. The key here is to find a bag in a good proportion to your size. (Your bag does not have to match your shoes or even your outfit red can be a neutral that you wear with everything!)
If you are interested in learning more, I would love to grab a cup of coffee with you to explore the possibilities.  Consultations are always complimentary and fun!
HOLIDAY GIFT CERTIFICATES!
With the holidays around the corner, it is time to start thinking about unique gifts for your loved ones that last a lifetime!  MODA offers gift certificates for all things fashion - it is the perfect gift for your everyone in your family.  Call or e-mail today to find out more!  
It is time to get excited now for fall/winter fashion - I hope you enjoy some of my favorites below.
Happy Shopping!
Mila
Don't forget to pick up the latest edition of At Home Tennessee magazine where you will find more of my fall fashion favorites!
---
COATS!
Make a statement with your coat - red can be a neutral that you wear with everything.  Investing in a beautiful coat is worth it - it is something you wear everyday!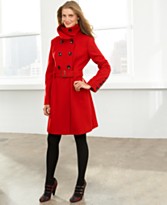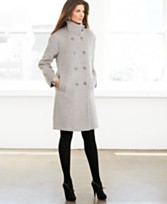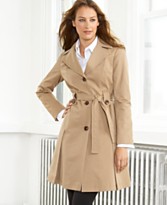 BOOTS!
Whether you choose a tall, flat or short boot, make sure to choose one that has some style.  A little flair here and there will only add some fashion in a timeless way.  You can't go wrong with any of the classic colors below.


BAGS!
Bags are the perfect way to accent every outfit, and again, it is worth the investment since you need it daily.  Even on days when you are not looking or feeling your best - your handbag can save you from a dull fashion moment. 
---
Image | Brand | Fashion
info@modaimageconsulting.com | www.ModaImageConsulting.com
Direct: (615) 218.6831 | Office: (615) 567.6969


Consultations are always complimentary!
Posted on 03/22/2010 12:00 AM by Mila Grigg, CEO
Monday, 22 March 2010
Nashville Business Journal Interviews Mila Grigg
image | Dressing for success a lot cheaper than alternative
Nashville Business Journal - by Joe Morris Nashville Business Journal Contribut
President
4117 Hillsboro Pike
Nashville 37215
615-218-6831



Todd Stringer | Nashville Business Journal
You only get one chance to make a first impression. And there are many, many pitfalls to be dodged.
But a little common sense and some attention to detail usually can save the day, says Mila Grigg, president of MODA Image Consulting. Grigg is often hired by companies to coach top and emerging executives how to dress to win.
"You're really creating a brand, and you do that with what you wear, how you wear it and how you are groomed," Grigg says. "All that determines how people interact with you, and whether or not they'll believe what you have to say is going to be of value to them."
When advising people on image, Grigg sticks to the basics. Your hair and grooming should be neat and tidy, regardless of style, and by going with some classic elements, your wardrobe will project a quiet confidence.
"If your clothes don't fit, if they're wrinkled or stained, nobody is going to take you seriously. It's just that simple," Grigg says.
For women, the closet must-haves include well-fitted black slacks, a classic white shirt - Grigg recommends Brooks Brothers - and a matching bag. Add to that good shoes that are clean and scuff-free and nondistracting jewelry.
For gentlemen, a well-cut, tailored suit is the major player, with appropriate shirt and neckwear playing secondary roles. And, as for women, check to make sure those loafers aren't scuffed.
Grigg also strongly suggests dropping the backpack in favor of a briefcase.
"Do not take a backpack anywhere unless you're going to class," Grigg says. "You're attempting with your appearance to say I'm in charge,' and that definitely doesn't do it."
At the end of the day, it all boils down to basics.
"You're competing for a job, and by looking your best you go a long way toward getting hired, or getting that piece of business," Grigg says. "It doesn't matter how smart you are if they're looking at the gap between your blouse buttons instead of listening to what you have to say."
5 Tips For Dressing To Make The Right Impression
1. You have 30 seconds; check to make sure everything's where it should be before entering the potential employer's, or client's, office.
2. Be thorough: Is the skirt at the knee, the blouse buttoned, the tie free of stains? If you notice a problem, so will everyone else.
3. Cut your hair, trim your mustache, shape your sideburns. Hair, especially facial hair, that's out of control on men will kill an opportunity quickly and efficiently.
4. Don't complain about the cost of a suit. If the MBA cost $30,000 and the cheap suit keeps you from getting hired, where's the value?
5. Accessorize appropriately. Dangling and jangling are don'ts, whether it's earrings or other jewelry. Save the bling for later.
Joe Morris is a Nashville-based freelance writer.
---
Image | Brand | Fashion
info@modaimageconsulting.com | www.ModaImageConsulting.com
Direct: (615) 218.6831 | Office: (615) 567.6969


Consultations are always complimentary!
Posted on 03/22/2010 12:00 AM by Mila Grigg, CEO
Monday, 22 March 2010
MODA in the Tennessee Bar Association Newsletter
A Time to Bring Back Law Suits … and Shoe Shines
Long-time readers of this silly column (and you know who you are) know how I feel about how we lawyers should dress. I believe that every problem now faced by the American legal profession - tort reform, the decline in civility, Alberto Gonzales - has been caused by the advent of "casual day" at law firms throughout our once well-dressed nation.
When I started practicing law back during the Carter administration, lawyers knew how to dress. We wore dark conservative suits throughout the fall, winter and spring, and then we shifted to seersucker (the Matlock look) in the summer.
We didn't just wear suits. We wore ties. Even female lawyers wore ties in the '70s and '80s, although they tended to be nice little silk scarves tied like bow ties. (Check out Debra Winger when she was practicing law with Robert Redford in the '80s flick, "Legal Eagles.")
Even our feet were dressed for success. We didn't wear sneakers or "Ugg boots" or Gucci loafers. No, 30 years ago, all lawyers wore either cowboy boots (for plaintiff's lawyers) or wingtips (for defense lawyers). And the female lawyers wore either cowgirl boots or wingtip pumps. And the shoes were immaculately shined.
But sometime back during the Clinton administration, some unkempt lawyer or bidnessman in a wrinkled suit came up with a terrible idea. He decided that one day each week would be designated "casual day," and that everybody could show up for work looking like they were about to go play golf.
Unfortunately, casual day expanded to casual week, and then to casual month, and now to casual year. Worse, even the low sartorial standards for casual day were lowered. Lawyers stopped showing up for work looking like they were going to play golf. The golf shirts and khakis and unshined penny loafers, as bad as they were, were replaced by tank tops, shorts and flip-flops.
It was as if Justin Timberlake and Janet Jackson started showing up in law firms all across America to perform mass acts of wardrobe malfunction.
Well, behold, brothers and sisters! I bring you good fashion tidings of joy and cheer! According to a recent article in The Wall Street Journal, law firms across America are now ending so-called "business casual" days, and insisting that their lawyers actually get dressed for work.
Yes, my friends, law suits are making a comeback. And shoe shines too.
It's like that great scene in "My Cousin Vinnie," when Judge Herman Munster tells Vinnie, "The next time you appear in my court, you will … wear a suit and tie. And that suit had better be made out of some sort of cloth."
Law firms are not only re-instituting dress codes. So help me, they are even hiring wardrobe consultants. In Nashville, Mila Grigg of MODA Image Consulting will come to your firm "and meet with and address your associates, partners and staff in order to educate them on the value of appropriate professional attire." It is sort of continuing fashion education, particularly for all the yute lawyers in your firm who unfortunately resemble Vincent Gambini.
Some lawyers insist that it makes no difference how we dress. The important part is how we work. But to borrow a line from the great legal philosopher Forrest Gump, sloppy is as sloppy does. Call me old-fashioned, but I don't think a lawyer in a tank top and speedos thinks as clearly as a lawyer in a pin-striped suit. And even if he does, I don't want to see him.
If you don't think it is important to dress for work, I ask you to consider this, ladies and gentlemen of the fashion jury. Suppose next September you take your seat in Neyland Stadium for the Tennessee Vols' season-opener against the Western North Dakota Fighting Anteaters. The Pride of the Southland Marching Band forms the giant "T," and the Vols come racing onto the field, wearing not their orange and white uniforms, but tank tops, cut-off blue jeans, and John Deere tractor caps turned backwards. And when you ask the fan next to you why the Vols aren't dressed for success, he replies, "Haven't you heard? Coach Lane Kiffin says uniforms aren't important. He has declared Saturdays to be casual days'!"
Well, you would be outraged. You would probably even blame Ed Orgeron.
No, to borrow a line from the great legal philosopher O. Henry, clothes make the lawyer.
Now if you will excuse me, I am going to get my wingtips shined by my firm's wardrobe consultant.
---
Image | Brand | Fashion
info@modaimageconsulting.com | www.ModaImageConsulting.com
Direct: (615) 218.6831 | Office: (615) 567.6969


Consultations are always complimentary!
Posted on 03/22/2010 12:00 AM by Mila Grigg, CEO
Monday, 22 March 2010
Professional dress tips from Forbes Woman
Here is a great article from ForbesWoman on dressing for success at work.  ForbesWoman is a new section for professional and executive women.
---
What Not To Wear To Work
Laura Sinberg, 07.22.09, 12:15 PM EDT

The way you dress affects how others view you. It's nothing personal, just business.
Many professional women are guilty of multiple fashion faux pas without realizing it, and their lack of judgment can sometimes lead to being passed over for a job or promotion.  Experts agree that one of the biggest fashion mistakes women make, for example, is showing too much cleavage.
Dressing too sexy can also have psychological effects on your peers, according to Peter Glick, a professor of psychology at Lawrence University in Wisconsin. A study by Glick that was published in Psychology of Women Quarterly indicates that women in high-level positions who dress in what is seen as sexy attire are viewed as less competent--regardless of their skill sets. These women are passed over for promotions more often than their more modestly dresses female colleagues.  So if you want to get ahead in the workplace, better rethink that low-cut top.
If you're confused about what is appropriate, you aren't alone, says Barbara Pachter, an etiquette expert who advises companies like Pfizer ( PFE - news - people ) and Microsoft ( MSFT - news - people ), noting that a surprising number of executive women admit to not knowing what styles suit their bodies.
In fact, many women wear clothes that are either too big or not tailored properly, a fashion snafu that is easily avoided, says Pachter, who advises buying clothes at department stores with on-site tailors or simply patronizing your neighborhood tailor.
Details are important, adds Burr, whose home-study program, "Who Taught You How to Dress," helps clients navigate some of these issues. She tells of a client who was passed over for a promotion for a detail as small as scuffed shoes. "There were two people who were equally qualified for the position, and in the end it came down to one candidate was wearing shoes that were scuffed," she says. "The company wondered whether that would translate in a work [environment] to other details being overlooked."
Even politicians and celebrities have to polish their looks in the hopes of furthering their careers. Hillary Clinton is a prime example. More than once she has revamped her look and wardrobe--sometimes criticized as too severe and masculine--to include more traditionally feminine touches, like pastel suits, in an effort to emphasize her role as a wife and mother and relate more to the voting public.
Assess Your Work Environment
According to James McDonald Jr., a partner at the Irvine, Calif., offices of labor and employment law firm Fisher & Phillips, it is generally legal for an employer to institute an employee dress code. But you don't need to read a company manual to see what is and what is not appropriate to wear to work. The best advice experts give is to simply look around the office: Are the female VPs wearing stockings in the summer months? Is your manager one who rarely takes off her jacket or, perhaps, does she favor short skirts and skinny jeans? The fashion and social service industries, for instance, ordinarily have much more relaxed dress codes than, say, law firms.
Even if your position doesn't require you to see outside clients, you are still "making an impression on your boss [and] your potential future boss," notes Heather Klief, a human resources adviser for insurance company ING ( ING - news - people ).
While women may have more options about what to wear in the workplace, they also have more room for misstep, notes psychology professor Glick. "What's a man going to wear, a pair of Dockers and a button-down shirt, as opposed to a tie and a shirt?" Pit that scenario against a woman whose maxi dress is semi-transparent and, well, the impact on their respective reputations hardly compares.
Common Mistakes Women Make
In general, there are wardrobe selections women should always avoid in the workplace. In addition to the aforementioned maxi dress, wearing clothing that reveals your bra or panty lines is inappropriate office attire. Period. Ditto for micro-mini skirts and sheer clothing without a lining or cover-up.
Summer is a season that opens the door to a slew of potential fashion landmines for professional women, including spaghetti-strap tops and gladiator sandals, a hot-ticket item that should be avoided unless the dress code is so laid back that "everyone, including higher-ups, is wearing flip flops," Burr says.
So is being overly conservative the key to advancing? Not necessarily, says Glick. Although it can't hurt to err on the side of caution, asserting a little bit of individuality and personal style can boost your confidence and ability. As elsewhere in your business, it pays to stay one step ahead of the expected.
Click HERE to see a slideshow of pictures of what not to wear from ForbesWoman. 
---
Image | Brand | Fashion
info@modaimageconsulting.com | www.ModaImageConsulting.com
Direct: (615) 218.6831 | Office: (615) 567.6969


Consultations are always complimentary!
Posted on 03/22/2010 12:00 AM by Mila Grigg, CEO
Monday, 22 March 2010
MY FAVORITE SWEATER SHAVER - A MUST HAVE!
Spring has sprung!

If you live on the East coast, you are slowly starting to pack away your winter clothing. (Thank goodness!)  I know the last thing we want to do is think about next winter...but, if we want to have a great winter wardrobe we need to store our clothes properly.  I have pasted some great advice below from RealSimple.com on how to best store your sweaters.  I would only add that you need to shave your sweaters before storing them - my absolute favorite sweater shaver is only $5.99 and you can buy it at The Container Store, Kmart and even Target.  It is the Evercare fabric shaver...Click here to buy it at Target.com!

Great Advice from RealSimple.com:
Storing sweaters in protective enclosures can help keep them from pilling (added bonus: keeping them out of the way). Before packing them away for the summer, have all the garments dry-cleaned or laundered. "Be sure to empty all pockets and have any stains or spills removed," says Jonathan Scheer, president of J.Scheer and Company, a textile-preservation company. "This helps keep bugs at bay and prevents stains from permanently wrecking your favorite items." When storing, group sweaters together by material, then fold neatly and place in garment boxes that are made of organic or breathable materials such as cotton muslin. Natural Canvas Boxes  are a great option ($16 to $20, containerstore.com).
---
Image | Brand | Fashion
Mila@modaimageconsulting.com | www.ModaImageConsulting.com
Direct: (615) 218.6831 | Office: (615) 567.6969
Posted on 03/22/2010 10:59 PM by Mila Grigg, President and Owner MODA Image Consulting
Thursday, 11 March 2010
Fashion Tips and Tricks

I am always asked to give suggestions about products that I cannot live without - so I have decided to make a list that everyone can benefit from! Please keep checking back here, as this list will be continuously updated.
Mila

Avoid static on tights and skirts with Static Solution spritzer.
($5, thelaundress.com)
Professional Stain Removal Kit from Madame Paulette contains wipes that target various types of stain emergencies. ($50/5; madamepaulette.com)
No See'ems are ultra strong adhesive fasteners that keep buttoned shirts from gaping ($13; bugcatcherz.com)
The Strapper is a handy tool that can convert a regular bra into a racerback. ($6; thestrapper.com)
Hue Gelz purse pack has three styles of shoe gel pads – ball of foot cushions, strips and spots – to absorb impact and prevent chafing. ($15; beautyrose.com)
Blister Blocker roll-on reduces friction to prevent blisters. Ideal for the first day you wear your new shoes. ($7; drugstore.com)
These extra-low-cut Kushyfoot socks have a massaging sole and are perfect with toe-revealing flats or vampy heels. ($9/3 pairs; kushyfoot.com)
Strap tamers. These concealers fasten straps to the shoulder seam of your dress and keep them there. ($9/6; straptamers.com).
Stretch your shoes. Spray the inside of shoes to soften leather and lessen discomfort. Expert's Choice, $2; 800-800-8800 for stores.
Quick Stitch. Hem or repair a dress or skirt in seconds with Stitch Witchery adhesive tape, which you iron in place. Prym Consumer USA, $2, dritz.com.
Stay Dry. Hollywood Behind the Seams disposable shields prevent underarm stains. Hollywood Fashion Tape, $10/12; hollywoodfashiontape.com.
Shoulder Shapers. Women with sloping shoulders can benefit from these subtle pads, which attach to bra straps. Fashion Forms, $11/pair; lingeriesolutions.com.
Struts: Struts prevent pant hems from slipping between your heel and shoe - Genius idea!
Plastic Struts adhesive strips, OUT EASE, $13/5; out-ease.com
Posted on 03/11/2010 by Mila Grigg, CEO
Thursday, 11 March 2010
Mila Grigg Interviews Oscar de la Renta
Interview with Oscar de la Renta
As you can imagine, meeting one of my fashion icons would be an amazing event even if I only had the opportunity to shake his hand so you can envision my excitement as I found myself suddenly in the limo bus with him, his beautiful step daughter, Eliza, who is the vice-president of the $250 million licensing department, and her husband, Alex Bolen, who is the company's CEO.

I'm not one of those people who squeals around famous people having worked in the music industry for a brief (yet exhilarating) stint, I was able to meet some of the greats…and I can assure you, there was no squealing.  Meeting Mr. de la Renta was a bit different though his clothing and designs have always been a form of art that inspired me.  I have consistently been drawn to his designs if I am flipping through Vogue and suddenly go ooohhh,' you can almost be certain that it is a de la Renta design.  So truth be told, I was completely overwhelmed in the limo bus of all places to be sitting with him, without any distractions and 20 minutes to ask him anything I wanted.  WOW.  (Let me thank Mr. Bolen for this opportunity. He so graciously invited me to ride with them to their private jet when he found out earlier that evening that I still had not yet had a chance to interview Mr. de la Renta.  He is a complete gentleman and extraordinary businessman).

Mr. de la Renta arrived two hours before the show that took place at the Nashville Schermerhorn Symphony, and at midnight was off again to New York to "work on the spring collection" for 2009 and can I add here that he looked as fresh and energetic as I imagine he would at 8am.

When I asked him about why he chose to create a line of clothing for Macy's, he answered, "(I design for) a woman who cannot afford to buy the expensive clothes now, but perhaps one day will be able to."  He added, "Obviously, I try to create the same kind of clothes that I do for the expensive line. You know, I can only design clothes one way.  That is always doing the best that I can to make a woman look her very best." The Oscar de la Renta woman is defined as elegant and sophisticated, and the Macy's line exemplifies this statement.  
 
When I asked if he had any tips for the everyday woman and by this I mean, not a celebrity…he quickly answered, "What is most important for a woman today is to express her own sense of individuality.  I say this is the best time, EVER, to be a designer because there's never been in history a woman who is more in control of her destiny as a woman is today.  You know that a woman has a lot of choices." He continues, "Obviously there is no loyalty among the consumer today, because what is most important is a projection of her own sense of individuality and an expression of femininity.  A woman knows today that even in the workplace to be a woman is a great asset." 
 
The purpose for the fashion show was to highlight his fall 2008 collection…which is truly exquisite.  To choose which glamorous piece of clothing actually makes it to the runway, he tells me it is a process of working with his assistants in his design studio.  The pieces that make it to the runway he feels are going to be the most commercial and will appeal to thebroadest group of women in the right price range.  He adds, "The dress has to merit being on the runway."
 
Is there a deciding factor of why one dress is chosen over another?
"A part of it fulfills and represents something that I feel is very important to be part of the picture when I present the whole collection."  When I ask if he has any favorites, he smiles and says, "I have no favorites, you know, I like them all.  Probably I like the one that nobody likes because I feel sorry for the dress." 
 
Running his business is truly a family affair. When I asked him if he enjoyed working with Alex and Eliza he said, "It is wonderful because I see a continuation of the brand which is important.  We are about building a brand and obviously having my family involved I know that it will continue and always be there."  Alex Bolen, worked in finance, founding and then selling an asset-management company before joining Bear Stearns.  As the market stalled, Alex consulted part-time for De la Renta while the designer searched for a new CEO. "It took a very long time to convince Alex to work in the business.  Eliza has been working with me now for a very long time in the beginning she wanted to work in causes that had to do with the environment.  Eventually they decided that this was their business."
 
With this new collection, is there ever a fear that it won't be as good as or better than your last one?
"There is always a fear the day that you don't have that fear then you should stop working.  Every day is a learning process, everyday.  People say, oh my goodness, you have been doing this for so many years, and you must have a sense of confidence with this collection.  No, every time is more difficult because you demand more of yourself.  Every time there are younger designers, new designers. Knowing that you have competition makes you try to excel and do your best."
 
New designers are they really competition for you?
"Any business is a competitive business."
 
Are there any major challenges that have come with the growth of this empire? (Fragrances, home goods, the Macy's line etc)
"Every day is a challenge. The exciting part is to accept the challenge and then try to conquer the challenge."

As we drive through downtown Nashville he takes a moment to look at Tootsie's sign that is flashing at us…a few moments later he turns to me again and I ask him if he enjoys Nashville.
He grins and says, "Every time I come here it's for a very short time, but to see downtown is exciting with all of the lights."

Do you like country music?
"I love country music in the beginning not as much because I didn't understand it.  My wife and I love Johnny Cash.  I never really paid any attention to Johnny cash until I saw Walk the Line.  Now we are big fans."

What do you do to relax and find peace?
"I move on to something else.  I never stop moving. I'm involved in everything, so I take breaks by doing something different."  He tells me about a project he is working on in his beloved home of Punta Cana.  He is invested in the the Punta Cana Resort & Club as well as the large ecological reserve to go along with it.  "My favorite place on earth is being with my family.  I don't like to be alone, I like to be surrounded by people and the most important thing to me is to be able to share time with my family.  What I love most is really what I do on a daily basis which is to create clothes.  I don't look at it as work I look at it as something that gives me tremendous pleasure."

At the age of 18, he moved to Spain, where he studied painting at the Academy of San Fernando in Madrid.  He admits that his first love was painting and I wanted to know if he still enjoys picking up a brush.
"I am very competitive…If I were to be a painter I would want to be very good. It is pleasurable, but I would not do it if I could not compete and be the best at it."

Words you hope to pass down to continue your legacy
"That I love the woman."
Posted on 03/11/2010 12:00 AM by Mila Grigg, CEO
Wednesday, 10 March 2010
Mila Grigg interview on FOX 17
Mila Grigg, President of MODA Image Consulting, will be interviewed on Tennessee Mornings (FOX 17)


Mila Grigg will be interviewed on Tuesday, January 6, 2009, on "Tennessee Mornings" on FOX 17. (Channel 6 if you are in the Nashville area). She will be interviewed about the importance of a professional image especially in the current economic climate.

Mila currently works with individuals and corporations around the US. She helps corporations design their dress codes and policies while advising them on how their workforce can better represent their company brand and image, with the final goal of increasing employee productivity and income.

Mila is involved to make certain that the employees are aware of the importance of a professional image and how their image directly affects their personal success and the success of the companies they work for. In tough times and concerns over the strength of various firms, it is more important than ever that each employee with which customers come into contact with are dressed in a manner that demonstrates confidence and professionalism.


A few topics that will be discussed are:
Branding – what does it mean when someone asks you what your brand is?

How your image is vital to obtaining and keeping a job

The importance of people's perceptions in today's visual world – and how this can negatively and positively affect a job interview

How you can determine those perceptions with your image

The value of first impressions – and how to use your personal style to your advantage

How fashion creates a competitive advantage

How understanding your personal style will increase your income as well as the revenue of the company you work for

How your fashion determines the atmosphere of a meeting
To schedule a complimentary consultation, please e-mail mila@modaimageconsulting.com or call 615.218.6831.
Posted on 03/10/2010 by Mila Grigg, CEO
Wednesday, 10 March 2010
At Home Tennessee magazine spring shoot sneak peak!
Dear Friends!
Summer is almost here and I can't wait to share all of the fantastic new styles of the season. I wanted to give you a sneak peak at this month's spring edition of At Home Tennessee magazine. There are six pages of bags, shoes and dresses from some of my absolute favorite boutiques in the area! You can pick up a copy at any bookseller or grocery store.

I hope you enjoy!
Mila

Please call or e-mail to discuss any of your style needs this season; whether for personal clothing or work! Consultations are always complimentary and fun!
Posted on 03/10/2010 by Mila Grigg, CEO
Wednesday, 10 March 2010
WAKM Radio Interview
Interview tomorrow morning on WAKM 950 AM!
Hello friends!
I will be interviewd tomorrow morning by Tom Lawrence on WAKM-AM (950). WAKM is Williamson County's top talk radio show. We will be talking about the importance of image and personal brand for your personal life and career.
I want to thank Reliant Bank (on Carothers Parkway) for this opportunity, as the show will be broadcasting live from the branch. Please tune in tomorrow morning, June 5th, at 8am. The interview will take place between 8 and 9am!
Warmest,
Mila
Posted on 03/10/2010 by Mila Grigg, CEO
Wednesday, 10 March 2010
Dressing for Success in the Job Market
Dressing For Success
I have had the privilege of working with hundreds of corporations, firms, agencies etc. As different as they have all been in terms of what they do and the work environment itself, they all ask me to come in and help them to either establish dress codes/policies or to speak to their employees about dressing for success. I know from experience what companies find most important, especially in these poor economic times; and I wanted to share with you the importance of dressing appropriately at work, ESPECIALLY NOW. If you are looking for a job or trying to keep the one you have, you cannot afford NOT to read this newsletter.
Now I am aware that the actual term, 'dress for success' sounds a bit cliché and is a tad overused – but it is more important than ever to actually know what it means! I have received more e-mails than I can count in the past four months asking me for tips on how to dress at work. With the state of the economy, the job market has become unstable and more competitive. I recently read an article that was titled, "Things I Wish I Had Done Before I Lost My Job." What struck me about the article is the idea that none of us are powerless…you might be afraid of losing your position due to corporate cut backs, but there are things that you can do right now to take control of your life and career.
One of the most productive things you can do in unstable times is to take control of your image.

A professional image not only means you care about yourself, but that you care about (respect) the company you work for. Your "brand" is the first thing people think about you when they see you and is your most visible credential – your brand sticks with you - it is what people envision even when you are not with them. You directly affect the 'brand' of the office you work in, and thus affect the revenue for your company and yourself. Understanding your personal style will give you a tremendous advantage in business and help to create a viable brand. In order to be consistent, you must know your personal style and have the ability to reach into your closet without thinking twice about what you are pulling out. Your clothing is an important resource that you must not ignore!
Fashion creates a competitive advantage.





Research over the years tends to show that people who are well groomed, well mannered and well spoken are assumed to be more competent. The way you dress reflects directly on the company you work for (or own!) - and the last thing you want to do is to create any doubt in your ability or the ability of the company. Your clothing is an extension of who you are – you need to make sure that your 'fashion' is not saying something negative about you or your abilities.
When I speak to graduating university students I stress the importance of image first – before resumes. The point of a resume is to share what you know, what you have done and your skills; if you walk in the door and do NOT look the part, the resume is a useless piece of paper. I always tell them that if they remember nothing else from my talk they need to remember the idea that PEOPLE SEE YOU BEFORE THEY HEAR YOU. This means that people have already established whether or not what you have to say is of any value to them at all – regardless of your skills and abilities.
We all know about first impressions…
People typically form them within the first 5 seconds of seeing you.


Before you've ever said a word or extended your hand – people have already formed these valuable impressions – but MORE IMPORTANTLY, they have decided if you are even worth listening to. Social psychologists have determined that it takes about 30 seconds for someone meeting you for the first time to form a laundry list of impressions about your character and MORE IMPORTANTLY, your ABILITIES.
This list includes:

Educational level

Career competence and success

Personality

Level of sophistication

Trustworthiness
In a study done of over 150 large corporations, they ranked poor appearance as being worse than a "hostile overbearing know it all." There was another study done that involved sending out identical resumes to more than a thousand companies – some had 'before' pictures attached and some had 'after' pictures attached, and each company was asked to determine a starting salary. The results were incredible – starting salaries ranged 8-20% higher as a result of upgrading a mediocre business appearance to one that is polished and effective.
If you would like to have a wardrobe assessment, update/improve your wardrobe, change your image, establish your personal style and solidify your brand – please contact me for a complimentary consultation.
Warmest Regards,
Mila
BE PROACTIVE! Take control of your image and change your life.
Posted on 03/10/2010 by Mila Grigg, CEO
Wednesday, 10 March 2010
Fashion Flash with the President of Estee Lauder!
Fashion Flash with President of Estee Lauder
 "Look competent, be competent!"

 Leonard Lauder, Chairman of the Estee Lauder Companies, was asked by Glamour Magazine to give a few suggestions on keeping your job in the current conditions!  It was no surprise that his first suggestion was to dress the part - in his words, "Look competent, be competent." 
This statement couldn't be truer when you dress well, you tend to work harder and are naturally more confident.  What you put on in the morning will dictate your mood, and at times your ambition for the rest of the day.  Your clothing sends messages to everyone you interact with throughout the day your boss, clients, friends, peers, and management…literally everyone.  You can control those messages by making sure that your clothing always says what you want it to say.  You, your job and your image are worth the investment take the time to make sure that you are putting your best foot forward in all situations, especially at work. 
Please call me if you would like to schedule a complimentary consultation! 
Happy Shopping!
Mila
Posted on 03/10/2010 12:00 AM by Mila Grigg, CEO
Wednesday, 10 March 2010
MSNBC: Some job seekers may need extreme makeover! (A MUST READ)
MSNBC: Some job seekers may need extreme makeover! (A Must Read)
"She got the job, and we've joked with her ever since that we hired her because of her shoes."

Dear Friends,
Your appearance does matter - especially now! This article from MSNBC really stresses the importance of looking your absolute best if you are in the job market (or if you are trying to keep the one you currently have). The above quote was taken from the article below, and it couldn't be truer. It was said in jest, but in reality - her shoes made an impact! Her resume, qualifications and her SHOES/image were what put her over the top of the other applicants. I wanted to share this article with you because of the valuable information, but also for its honest view about the tough job market today and what is expected in order to be successful.
If you are unsure about your image, feel as if you may need an update or are looking for a new career path - please call me for a complimentary consultation. We will review your goals, needs and wardrobe to see if they are working for you or against you.
I look forward to hearing from you!
Mila
mila@modaimageconsulting.com
615.218.6831
Some job seekers may need extreme makeover
Forget the flip-flops — in a tough economy, sloppy grooming won't cut it
By Eve Tahmincioglu
Stephen Staffieri of New York always considered himself pretty stylish, but he started to wonder about his look after several job interviews led nowhere.
Out of work since he was laid off in August from his job as a campus recruiter for JPMorgan, Staffieri, 28, knew he had the credentials to find another position in human resources. But something seemed to be holding him back.
He sought advice from David A. McKnight, an image consultant he met through a mutual friend. Staffieri's appearance is now more polished — and his confidence level has exploded.
Sloppy attire and a lack of grooming are just not going to cut it in this economy, human resource managers say, no matter what the industry. So you may have to turn up the style-o-meter. Hiring managers already are noticing that a growing number of job seekers seem to be dressing for success.
Staffieri's image tweaks included tailoring his suit so it fit properly; getting rid of the cloth messenger bag he slung over his shoulder and replacing it with a briefcase; exchanging his comfortable shoes for a shiny, leather pair; and combing his hair to the side instead of the middle to mask his receding hairline.
"I feel like a million dollars," he said, adding that he's now doing better in interviews.
Many employers around the country are inundated with qualified and overqualified applicants for every job they need to fill, which means they can be pickier than ever. And I don't mean just choosy when it comes to job qualifications.
"They have to stand out from the rest, in the right way," said Chris Cappas, vice president of employment and training for Harrah's Las Vegas region. That means no halter tops or flip-flops, even if you're just coming in to fill out an application. "The competition is fierce."
Appearance can separate you from the pack, said John Haynes, human resource director for Johnson Controls Inc. in Capital Heights, Md. "It can (even) help you lose an opportunity if you don't present well."
Fierce competition
Miller Canning learned that lesson after she was laid off from her job doing Web strategy for a homebuilder 18 months ago. For the first time in her technology career, she had trouble finding a new gig.
"I was stunned I wasn't getting any offers," she recalled. "My resume is robust."
Canning, 51, who lived in Washington and recently relocated to Charlotte, N.C., looked in the mirror.
She had been letting her hair go gray and was used to the casual dress in the technology industry. In interviews, she usually wore casual trousers and a shirt, sometimes a denim jacket.
She decided it was time for an image overhaul. She dyed her hair, bought a killer brown wrap dress and beefed up her accessories.
Her reinvented look paid off. She landed a job in e-commerce with home improvement company Lowe's and started work on April 13.
"Competition is just so fierce right now," she said. "You need any edge that you can get." I know, it's disheartening to hear that you won't be judged solely on experience and background but also by the way you look.
Unfortunately, that's just part of human nature, and the tough economy is only making image more important, said David Sarwer, associate professor of psychology for the Center for Human Appearance at the University of Pennsylvania School of Medicine.
"For hiring managers, it's clearly a buyer's market," he said. "They can be more selective ... not only hold out for the most qualified but the person who's the most physically attractive." That doesn't mean you have to take drastic measures to improve your appearance. With so much hype about plastic surgery and job seeking lately, the reality is that the number of people choosing to go under the knife is actually on the decline.
What hiring managers say they are looking for is not someone who has skin that's as taut as a piano string but someone who looks put together and professional. Job seekers may even want to consider dropping a few pounds. Weight Watchers has seen an influx of unemployed people signing up recently, said Aransas Thomas, who leads classes in New York.
"I see people coming in who are feeling crummy about themselves because they're out of work, and most have a reduction in confidence," she added. The key, she said, is feeling better about you — both internally and externally. Sadly, bias against overweight people is a reality in the workplace.
"It appears being overweight can work against you, particularly women. Being obese works against both men and women," said Patricia Roehling, professor of psychology at Hope College in Holland, Mich., who has studied the impact of weight among managers in corporate America.
Alas, there are no federal laws and few state laws that protect individuals who are discriminated against based on their weight or their lack of attractiveness. And attractiveness is subjective, said David Grinberg, a spokesman for the Equal Employment Opportunity Commission. "Some hiring officials may interpret such a directive to mean targeting or excluding workers based on traits related to race, national origin, religion, gender, age or because someone has a disability." Which is, of course, illegal discrimination.
Reinventing your look
Looking fit also seems to be a selling point. Bob S., 47, a former Google manager from Saratoga, Calif., has been looking for an IT management job since June. To help in his job search, he dropped 35 pounds, thanks to bicycling; colored his hair; started wearing contacts to interviews; and now keeps his eyebrows trimmed. (He did not want his full name used for fear of affecting his job search.)
"All these feel vain, but maybe they'll help," he said.
It's not easy for everyone to update their look or lose weight on their own. You may want to enlist the help of a fitness trainer, a stylish friend or even invest some money on a style consultant.
McKnight, who helped revamp Staffieri's image, has gotten so much interest from unemployed New Yorkers that he started a new service for the jobless. He offers a $300, three-hour makeover package, compared to the $150 an hour he usually charges. Kimberly Bohanon offers some simple style tips to help spruce up your look:
If you haven't updated your wardrobe in several years, invest in some new clothes. Buy quality pieces that are interchangeable.

Your clothing should fit you well. If you are successful at finding ready-to-wear items off the rack, count yourself lucky. Often, minor alterations are needed in order to achieve optimum fit.

Well-manicured hands and regularly trimmed hair are a must. If you haven't updated your hairstyle in many years, it's time to consider making some changes.

Wrinkled or stained clothing look highly unprofessional.

For many, shoes are a go-to accessory that add class and give insight to one's personality.
Oh, the shoes. They can mean more than you think.
Dawn Gum, managing partner at Interior Architecture & Design in Research Triangle Park, N.C., recalls interviewing an entry-level applicant who had a great portfolio. She also had on a great pair of pea-green pumps with brown leather detailing.
"She got the job, and we've joked with her ever since that we hired her because of her shoes," she said.
Posted on 03/10/2010 by Mila Grigg, CEO
Wednesday, 10 March 2010
Important fashion tips from the Wall Street Journal
Important fashion tip from the Wall Street Journal!
Hi Friends!


This is a great reference article I found in the Wall Street Journal about the need to dress well at work. Even if you don't work in the hedge-fund industry, this article really highlights how important it is to have an image that works FOR you, not against you – especially in the current conditions.


Please call or e-mail to set up a complimentary consultation if you are looking to update or even fix your work wardrobe!


Mila


APRIL 2, 2009


Cracking the Hedge-Fund Dress Code for Women - Hard-Driving Executives Worry Wrong Choices Can Still Trip Them Up; the Symbolism of an Hermès Scarf


Like Hollywood executives, hedge-fund chieftains are often the most casually dressed guys in the room (though their Seven jeans and untucked Lacostes cost as much as some suits). But those dress codes don't apply to their female colleagues. It's a measure of the tremendous scrutiny that hedge-fund women face that they can't confidently imitate the men's "power casual" style. "You're neither here nor there," says Kay Garkusha, who worked at a small Connecticut hedge fund until December. "You can't dress like the guys and you can't dress like the other women who are in support roles."


The intense pressure on women executives these days came into focus last week at a meeting of the 100 Women in Hedge Funds group. Double standards show up in many fields all over the country, but none more than the testosterone-charged world of Wall Street. There, women are still fighting for access to executive levels in an atmosphere where men also dissect each others' wardrobes for minute suggestions of power or weakness.


At this moment, the risks of missteps seem higher to many people, with thousands of financiers interviewing for a shrinking number of jobs. Indeed, Amanda Cain, head of institutional sales at Newedge USA in New York and an organizer of the women's event, noted that "a sizable percentage of the women here are 'in transition,' " -- the new euphemism for "downsized." Some of the women who have lost their jobs find themselves second-guessing any sartorial liberties they did take.


Ms. Garkusha sums up the hedge-fund dress code for men as the attitude that "we can dress like this because we make a lot of money." Yet, looking back on her six years at the hedge fund, which she declines to name, she wishes she'd worn more jackets to work. She now works as head of client relations at Synergy Graphix, a former client, where she says she accepted a salary cut. While she is too busy to spend much time pondering her clothes, she has wondered if a sharper wardrobe could have made a difference. "I've thought a lot about that," she says. Of course, in the hard-driving, norm-busting world of hedge funds, there have been few rules to bank on. Yet power can shift based on subtle messages. That was the topic many women reiterated last week.

Some people, upon hearing of 100 Women In Hedge Funds, suggest that they didn't know there were 100 women employed in hedge funds. But on a Tuesday evening at the Thomas Pink store on Madison Avenue in New York, 150 women -- each of whom knows her way around a spreadsheet -- discussed concerns they probably wouldn't raise in other settings. Are stockings necessary? What about out-dressing the managing partner?


It's trickier than ever to look sharp without relying on obvious symbols of wealth. An Hermès scarf -- to some the equivalent of a power tie -- could seem to be a metaphor for excess in the current environment. One young woman described an unmarried colleague who wears a wedding ring to seem more mature and less available to the men she works with. Later, another attendee said that her diamond engagement ring -- from a real fiancé -- has improved her professional relationships with male colleagues. Clearly, clothes and accessories are powerful symbols in the workplace. They are seen before our words are heard in a board meeting, and they are remembered long after, like perfume that hangs in a room.


Clothes signal our position at the table. For instance, buy-side executives, as Wall Street's consumers, can afford to under-dress the sell-siders, who are more often expected to suit up to help close a sale. For women, who have more clothing choices than men, the risk of a mistake is magnified. Just ask Michelle Obama about the peril of bare arms. There's a steady debate about whether former Lehman executive Erin Callan's heels were too sexy.


Still, it's possible to reduce such risks by considering what clothes mean to the people around us. Our clothes at work needn't express our true inner selves. Instead, they can express our ability to contribute or take charge. Collars on a shirt or jacket convey authority. Flat shoes can suggest a girlish lack of authority; if you wear them, choose flats with some hardware and avoid the ballet look. As for stockings, the debate rages on, but if your primary audience is over 50, they may feel more comfortable with them.


One experienced hedge-fund executive, sharply dressed in a Brioni suit the other night, related her experience interviewing for jobs in a suit paired with boots rather than pumps. She didn't get a single call back to a second interview when she wore the boots. If you consider clothes as symbols, a possible explanation emerges: Boots with heels are sexy, with a hint of dominatrix. While that message might be subtle enough for everyday work, our antennae are more sensitive in job interviews, where there's no room for risk.


In an era when most women prefer to focus on their skills, it's a sobering idea. "We focus so much on gaining that elusive informational edge on our jobs that we tend to forget that our appearance can help put us over the edge of that promotion, job offer, etc.," says Diana Sonis, who worked until recently at a New York hedge fund.
Posted on 03/10/2010 by Mila Grigg, CEO