Monday, 22 November 2010
MODA Image Consulting Special Edition Holiday Newsletter - Part 1
Hi Clients and Friends!

I can't believe we are celebrating Thanksgiving in a few days!  How time flies! Before we know it we will be frantically wrapping gifts and getting ready for Christmas and the New Year.  I know you will want to look your best for the holiday parties and family gatherings, so I have a few suggestions on how to look stylish in the colder weather.

If you are looking for a great gift, consider a gift certificate from MODA - It is a gift that lasts a lifetime!  Please call today for more information or to schedule a complimentary consultation! 

Looking cute in the cold weather is easier than you think! In this newsletter I have focused on casual wear - you can be chic every single day!  Part 2 of this newsletter will have my favorite holiday dress party pics - coming soon!

Happy Shopping!
Mila
mila@modaiamgeconsulting.com

(Clothes above available at Nordstrom.com)

Coats: Go with a color or subtle embellishment to add a bit of fun in your day...Whatever you do, don't opt for boring! (Coats below available at Macys.com)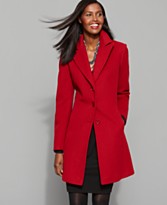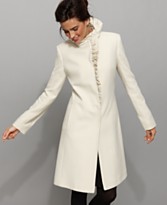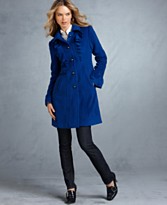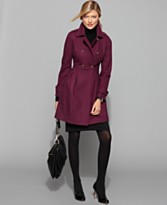 Sweaters: Same advice when it comes to boring...even on those days at home or running errands it is just as easy to throw on something cute rather than bulky or frumpy...(NO SWEATSHIRTS PLEASE!)

Easy day sweaters: Available at Nordstrom.com.


Accessories: These can make or break an outfit...choose colorful, embellished and different.  Even if the rest of your outfit is ordinary, a great accessory can take you from blah to beautiful! (Available at Dillards.com)


Patterned Tights: When you throw on an easy (and chic) sweaterdress or are wearing a skirt - choose a pair of tights with some personality...this can mean color or pattern. Here are a few of my favorites! (Spanx brand tights are not only cute but will shape and define!) Tights below available at Dillards.com.
---
Image | Brand | Fashion
info@modaimageconsulting.com | www.ModaImageConsulting.com
Direct: (615) 218.6831 | Office: (615) 567.6969


Consultations are always complimentary!
Posted on 11/22/2010 12:00 AM by Mila Grigg, CEO
Wednesday, 10 November 2010
November 2010 Newsletter - The Tragic Decline of Business Casual
Hi Friends!
I thought I would let Bloomberg Businessweek write my November newsletter!  This is some fabulous information and  I hope you enjoy it.   If you need a wardrobe update for your personal or professional image, please let me know!

Also, if you are interested in a consultatation for your business or would like to learn more about scheduling a seminar tailored for your employees and your specific needs - I am happy to help. 
Happy Shopping!
Mila
615.218.6831

Bloomberg Businessweek: The Tragic Decline of Business Casual

Liberal dress policies in the office have led to terrible outfits and terrible looks. Now employers are fighting back
By Eric Spitznagel


Remember the late 1990s and early 2000s, when "casual Friday" was a naughty thrill? How innocent we were. In the past decade those seemingly harmless polo shirts and khakis have spawned a five-day sartorial office free-for-all that's led to low-cut jeans and "tramp stamp" tatoos. According to a 2007 Gallup poll, the most recent data available, 43 percent of workers said they regularly wore casual business attire at the office, up from 32 percent in 2002. Even scarier, the lax precedent has allowed them to make their own decisions about what's acceptable or, worse, cool.


The C-suite is striking back. A survey released in June by the Society for Human Resource Management found that only 34 percent of bosses officially permitted casual dress among employees every day - a dramatic drop from 53 percent in 2002. Some executives are hiring image consultants and fashion experts to crack down on everything from muumuus to Little House On the Prairie-style pioneer dresses. "American society has become so ridiculously casual," says Clinton Kelly, co-host of the Learning Channel's What Not to Wear. The problem, he suggests, may be the lack of office fashion role models. "Outrageous people are getting the most attention now," he says. "Kids coming out of college are watching Lady Gaga on YouTube (GOOG). They don't understand that Lady Gaga is selling albums, and they're in accounting. A meat dress just doesn't fly at the office."


Popularized in Silicon Valley, the casual office look has always had noble intentions. "At Google (GOOG) we know that being successful has little to do with what an employee is wearing," says Jordan Newman, a spokesman for the company. "We believe one can be serious and productive without a suit." That may be the case for engineers dealing with complicated algorithms. However, professional image coach Lizandra Vega remembers meeting a male worker at the New York staffing firm where she's a managing partner. He arrived for a meeting in thin white cotton slacks, and no underwear. "He was," she recalls, "hanging loose."

Even upper management isn't immune to terrible dress habits. Diane Gottsman, owner of the Protocol School of Texas, recalls teaching a business fashion workshop in Houston last year during which she met an executive "wearing a straw paperboy hat pulled sideways," she says. "He had on suspenders and black-and-white spectator shoes. He asked, 'What do you think of my look?' " Gottsman tried to be diplomatic, suggesting he take off his hat indoors. "He couldn't do that," she says. "The hat helped him with his 'swagga.'"

Workers may not like rules, but some need them. A 2002 survey by the recently shuttered department-store chain Mervyns revealed that 90 percent of office workers didn't know the difference between formal business attire, business casual, and just plain casual. However, companies such as General Electric (GE) force them to make these distinctions every day by asking that they "use good, professional judgment," as GE puts it. Ginger Burr, president of Total Image Consultants in Lynn, Mass., recalls a fashion workshop she conducted with a national bank. "We were talking about sandals," she remembers. "There seemed to be a consensus that sandals shouldn't be worn. Then this beautifully dressed female executive walked in wearing sandals, and said, 'We should be able to wear nice sandals.' When you get into personal taste, that's where it becomes tricky."

Sandy Dumont, an image consultant from Norfolk, Va., believes the biggest challenge in overhauling an office worker's wardrobe is avoiding hurt feelings. Her suggestion: Hire a professional image consultant. She was brought in to help a female employee at Rolex who was offending an executive with her "klutzy" footwear"which turned out to be orthopedic shoes. ("She had a slightly deformed foot," says Dumont.) Fearing that a confrontation would offend the woman, Dumont led her on a guided shoe-shopping spree on the company's dime.  Those accustomed to personalized business style aren't taking these changes lightly. "The uniformity of dress serves the current American business model by pressing individuals into the service of the corporate person," says Jack Tuckner, a New York employment attorney who briefly represented Debrahlee Lorenzana, a Citibank (C) employee fired earlier this year for wearing provocative clothing. "It's a largely paramilitary model that eschews independent thinkers," he says. In 2008, Tuckner was sued by a former colleague for allegedly wearing a "bondage collar" at the office. Tuckner denies the allegations. "As a fastidious dresser myself," he says, "I'd be excessively worried about unsightly neckline bulges caused by the lock."

In Britain the concept of business casual is being taken to extremes. The Naked Office, a reality TV series that made its debut in May, asked employees at several businesses to show up for work naked, ostensibly in an attempt to "explore whether flashing the flesh is the ultimate office equalizer," and boost ratings. Seven Suphi, a behavioral change specialist and author of More Than Men and Make-Up, took part as an expert presenter on the show and says the experiment "had spectacular business results. One business secured their largest deal to date. Another is doing in a month what they previously did in a year." Let us ponder why.

In America, such a radical redefinition of office norms seems unlikely. Carolyn Hawkins, spokeswoman for the American Association of Nude Recreation in Kissimmee, Fla., says even her staff rarely comes to work in the buff. "The AANR's association headquarters is located in a downtown strip mall, no pun intended, with a storefront window," she says. "As practicality and sensitivity to our neighbors dictate, we dress for the workplace. When we return home in the evening we remove the stresses of the workday world by removing our clothes." For the moment, business casual appears to be in no danger of becoming no-pants-casual, but it's still enough to make you pine for the days of khakis and polos.
---
Image | Brand | Fashion
info@modaimageconsulting.com | www.ModaImageConsulting.com
Direct: (615) 218.6831 | Office: (615) 567.6969


Consultations are always complimentary!
Posted on 11/10/2010 12:00 AM by Mila Grigg, CEO
Monday, 1 November 2010
October 2010 MODA Newsletter - Image is a necessity; not a luxury
Your Image (and the fashion you wear) is a Necessity, not a Luxury
It's no wonder that real world of today sees fashion as the extravagance of crazy people.  Articles such as the one I read recently in the Wall Street Journal showing a musical celebrity wearing hoops and strings and calling it 'fashion' would lead any normal individual to say 'Who needs fashion?'

My answer to that  is - do not be fooled.  Real fashion for the real world is a necessity - not a luxury.  Most people who read articles or look at magazines see the ads and still have no idea what looks great on them this is when frustration settles in and our concern for personal image fades and everyone begins to dress like their mother or father because it is what they know.  Most of us seek to blend in versus show our own individuality. 
This is where a good coach will help - someone who knows fashion, designers and brands and which work best for each different body type and personal or professional goal.  It is impossible to simply look at the pictures in fashion ads and then just buy the outfit you think you would look good in.  Rarely is that true - a great example of this confusion can be when someone who cares about you tries to buy you an article of clothing.  We get the clothes and on the outside we say, "Thanks I love it," and on the inside we say, "Well that just doesn't work for me - it may look good in the magazine or on a mannequin but it is not what I would wear."  MODA is in the business of turning fashion into something that you look forward to a tool that benefits your life, not simply covers you up. 
Here are some reasons to use an experienced REAL FASHION AND WARDROBE CONSULTANT versus a salesperson.
1. Clothing and how we dress each day is important in determining our personal attitude throughout the day.  When we feel good about our outer appearance we let our inner confidence shine through.  Great fashion is the equivalent of saying, I love me, and true success always begins with a clear and correct understanding of how we feel about ourselves.
2.  How we dress is a witness to others.  When we dress our best it tells other around us that we think they are important too.  We have all been around an improperly dressed individual and thought to ourselves that their clothing seemed to express a sense of disrespect for the situation or the people around them.  When you dress properly, your image sends a message that says you care about others, you care about yourself and you expect the best for everyone around you.  You single handedly create an atmosphere for success.  This is true for your personal and professional lives.
3.  Fashion is about creating the right fit and the right look for you.  God made us each unique your fashion should match what you do all day, whom you will be around and your goals.  Quality clothing is a good investment, buying what is cheap will last but a short time and is a waste of money. (You should always invest in the essentials undergarments, black slacks, white button down shirt, great pair of jeans etc).  An experienced fashion consultant, who knows the brands, understands how they are made and is educated on each company that produces the clothing can help you get clothing that works like you do.  If you spend time driving and getting in and out of cars, or you are sitting at a desk all day, then you need fashion that matches your daily tasks.  Real fashion for a real world.
MODA is a company that helps you make the wise investment in your future.  Everyone wants to look good and present the best personal and professional image.  We are a very busy generation working, raising families, going from event to event and starting our day earlier and finishing it later.  It is no wonder that shopping and buying great quality clothing has become such a drain on our wallets and our personal image. 
When we buy the wrong items we waste valuable dollars when we give up on looking good we can wound our personal and professional presence and send false signals that hurt us in the long and short run.  Magazine ads paint an unrealistic picture of what fashion really is.  Fashion is about being who you are on the inside and sharing that on the outside it is about staying within a budget and looking your best - it is about taking time and getting coached on what is best - and finally, fashion is really about expressing who YOU are.

MODA is here to help you get back to the basics in order to help you look your best and improve your personal and professional relationships.  Fashion is a tool that allows you to express on the outside how you feel and who you are on the inside.  Once you have a more confident and approachable appearance, you will notice more opportunities to connect with other and expand your audience.  Fashion is not about hoops as a dress or strings hanging on a wire and calling it fashionable. Sometimes someone needs to say. The emperor has no clothes

Photo courtesy of americanvogue.com
MODA WANTS TO HELP YOU BE ALL YOU CAN BE.
---
Image | Brand | Fashion
info@modaimageconsulting.com | www.ModaImageConsulting.com
Direct: (615) 218.6831 | Office: (615) 567.6969


Consultations are always complimentary!
Posted on 11/01/2010 12:00 AM by Mila Grigg, CEO